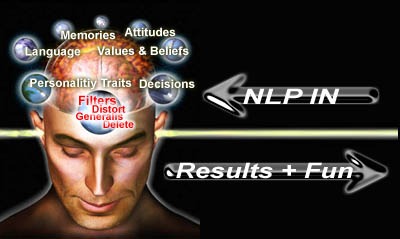 Getting Started Now!
Thank you for visiting us for information on NLP Training in Birmingham. You probably know already, or have heard, that Neuro-Linguistic Programming training has an amazing set of techniques and processes that can develop you as a person plus enhance your career and capabilities enormously.
Courses include:
Take Action To Improve your Life
NLP is very much about taking action to improve your life and your effect on those around you. Please take the opportunity to find out more by talking to us; we will not try to influence you, just clarify which training would most benefit you personally, and will help you identify how NLP can meet your goals in life and in your career.
Training in Hypnosis and Training in Coaching
We also provide accredited Hypnotherapy training in Birmingham and accredited coaching training in Birmingham. Ask about our training packages. Birmingham Hypnotherapy Training and more.....
---
What people say
"I have been trained and coached by Mark to be a NLP Practitioner and more recently have attained a Diploma in Hypnosis. Both sets of training were excellent value both financially and practically with plenty of time to practice theories taught. Mark sets challenging practical work and ensures all delegates get the most from the exercises. I have no hesitation in recommending his services and will no doubt be using him again in the future." - Chris