We provide prevention and management of aggression training, nationally and internationally, for staff working in high risk environments, including:
Health Care Facilities
Educational Facilities
Airport Facilities
Industrial Facilities
Corporate Facilities
The specialised control and restraint training will provide staff with ethical and effective prevention strategies, physical and psychological self-defence manoeuvres, disengagement skills and standard therapeutic holds to respond individually or as a team in the management of aggression.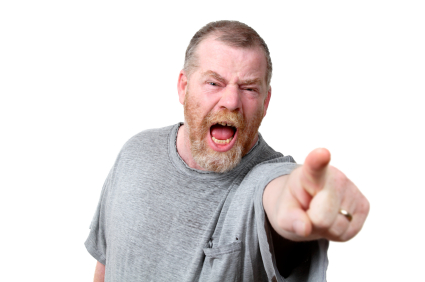 History
In the 1980's there was widespread concern over growing aggression e.g., assaults on prison officers, hostage situations and riots within the United Kingdom Prison Service. The Physical Education branch of the prison service was asked to develop a curriculum for the management of aggressive inmates. The training curriculum was developed and the control and restraint techniques were evaluated and considered legally and ethically appropriate for use within the U.K. prison service.
The U.K. prison service model of control and restraint was assessed, evaluated and modified to concur with legal and ethical principles of health care and was then incorporated into the U.K. Health Service.
Control and restraint training is now accepted as an integral part of providing a safe working environment.
By incorporating disengagement and control and restraint principles of Tai Chi Chuan, along with the communication skills of NLP, we now offer a comprehensive and advanced control and restraint training system to suit your needs...
Below is an outline of our 1 day program. More indepth programs can be provided.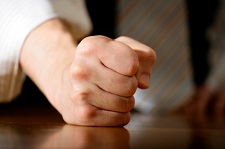 Learning Outcomes
To be aware of the definitions of violence and aggression
To have a knowledge of how to recognise early signs of aggressive behaviour
To be aware of current perspectives on how to deal with violence and aggression
To be aware of the different ways of helping people who are aggressive
To explain "reasonable force" as it applies to a safe approach
To control situations through de-escalation techniques
To be able to physically defend yourself if needed.
Programme
9.30am Introduction
9.40am What is violence and aggression?
9.50am Why do people respond aggressively?
10.00am Recognising the signs of aggression.
11.00am Coffee
11.15am Different methods (models) for dealing with a conflict situation
11.45am The Legal position - "Reasonable force"
12.00pm Policy, procedures and risk assessment
12.30pm Caring for the individual
12.40pm Safety and working alone
12.55pm Summary and evaluations
1.00 - 2.00pm - 1 hour lunch
Afternoon Practical Session
Psychological and physical manoeuvres for de-escalating (mutual understanding - empathy; break state - take a break, change subject, offer a drink; NLP - deletions, distortions & generalisations).
Use of positive/negative language
Use and control of space
Use of balance
Breaks and escapes
Effective striking (how to punch and kick, where to strike)
4.00pm Close & Evaluations