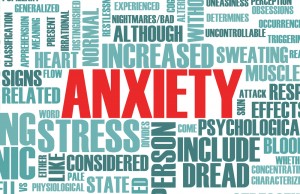 Using NLP techniques to improve the effectiveness of anxiety management and relaxation interventions
Venue, date, times to suit you….
Workshop outline
The official description for NLP (neuro-linguistic programming) is 'the study of the structure of subjective experience'; the aim of this session is to understand the impact of what this statement really means in two areas:
Informal communication – the affect of the words we use in general conversation with colleagues and patients

Formal communication – the structure and effect of relaxation and anxiety management sessions
We will focus on 4 key areas:
The structure of language to gather specific information

e.g. 'what specifically does pain mean to you' and 'how will you know when you are more relaxed'. From here we will look at the structure of suggestion language eg 'and as you notice how much more relaxed you are beginning to feel'
Why use teaching stories? – the use of stories to normalise worries and fears is a powerful tool.We will look at the power of the metaphor in stories to create a lasting change in the way people think and feel.

Anchors

are a way of bringing things quickly to mind, like a favourite song or the smell of fresh coffee. Here we will look at both negative anchors (e.g. foods, feelings, locations) and installing positive anchors (e.g. to create relaxation or motivation quickly). Creating your own special place to remember is more repeatable and lasting.

The structure of a relaxation session – relaxation sessions are really a light form of hypnosis and the language is far more important than it seems; as are pacing/matching and leading, which are how you 'get in step with' the other person and lead them to a better state (way of feeling)
Most of the way we structure our language is unconscious and habit based. By understanding more clearly its affect we have the ability to become more effective.Examples of accidental language are 'this shouldn't hurt as much as last time' or 'try not to forget'. Think about these for a while and then think of some of the statements you make that do not always get the outcome you wanted.
To ensure you get the most from this session, please bring along specific example to discuss rather than just general problems. From there we can build specific results into generalised solutions.