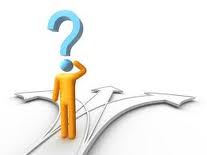 In this introduction to coaching workshop you will learn the effective framework of coaching so you can really help the people you work with, and even yourself, make a difference in life and business.
This introduction to coaching workshop will help you, as the coach, to help individuals identify what they need to do and how they need to do it. NLP coaching is about facilitating personal change.
You will learn to win what Timothy Gallwey called 'the inner game'
Coaching workshop includes:
Ring of Confidence – build confidence, change feelings
Effective use of metaphors – effective story telling
Metal model – core of NLP
Modalities & sub-modalities – map of the world
How to develop well formed outcomes
Time Lining
Discover how to consistently put into action your drive and your motivation and how to reach your goals and objectives by learning the skills used in coaching. You'll learn how to develop an action plan and how to put it into practical application so that you achieve exceptional results. To be successful this plan must defined, in a specific way your, goals and objectives and must contain within it the steps you need to take to get where you want to go.
Top 10 Tips for NLP coaching
Prepare yourself first - get yourself in the 'right state of mind'
Believe in yourself and your client - trust in the skills and resources
Pre-frame for success - begin with the end in mind
Establish and maintain rapport - Trust is essential
Set a Direction - enjoy the journey
Watch & listen - calibrate and feedback
Clear obstacles and gather resource - overcome the naysayers
Use softeners - make questions seem less questioning
Gather evidence - how will you know?
Wire in the language patterns - practice, practice, practice.
Identify your obstacles and discover your personal strategies for overcoming them easily during the Time lining segment of the training. Discover how to focus your energy, remain motivated and develop yourself to your maximum potential.
Take your first step into the world of NLP and Coaching.
---
Introduction to Coaching Dates TBA
Please contact us to run the workshop on-site for you and your team.