Coaching for Change - an NLP Perspective
Details include:
Coaching is defined as "enabling clients to shift their perspectives and thereby discover different solutions to achieve their goals".
Change management is defined as "a structured approach to shifting/transitioning individuals, teams, and organisations from a current state to a desired future state"
The common element is the change of perspective or state.
Coaching for Change is a set of tools to develop belief and behaviour change and to gain commitment by overcoming resistance.
NLP Coaching has a distinct advantage over other forms of coaching as it enable the client to congruently achieve the objectives established in their coaching plan. NLP offers coaches the ability to tailor selected interventions to take into account the client's unconscious mind where both resources and incongruities are present.
If you are already trained in NLP and want to explore the uses and possibilities of coaching, either in your personal or professional life, this is the ideal course for you. NLP is the perfect foundation from which to build your coaching skills.
It also comes with the reassurance of a robust and internationally recognised qualification from the Society of NLP if that is of interest to you.
The relationship between and the differences of coaching, therapy, consulting and counselling.
How coaching benefits both the organisation and the individual
How coaching skills are essential to managers.
The main coaching models and how they fit with NLP
How to set goals so you can achieve them
How to give feedback that quickly modifies behaviour
How to coach a client to achieve their outcomes
How to structure your own coaching programmes
How to apply a simple top ten tips to coaching
What next: Contact us on 0121 251 6172 for dates of open courses; alternatively we can deliver on-site to suit you and at a day rate rather than delegate rate.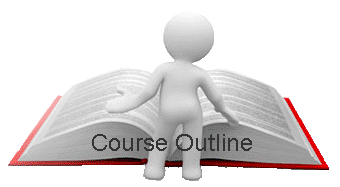 The Course Outline shown below is to give you an ideas of the content. It is flexible depending on the needs, experience and interests of the group.
Day 1 - Introduction, structure and...
Background to coaching for change:
What coaching actually is
A brief history of coaching
How the NLP strategy model ties in planning implementation including:
TOTE for results
Well-formed outcomes
The NLP Framing tool
Classic coaching models such as the GROW, SMART, CLEAR etc.
Meta Programmes and how they structure your decisions
How we naturally motivate and organise ourselves and how we can use that to create natural motivation and productivity.
Day 2 - The use language in coaching
What our language says about our internal world
How to gain rapport easily and effortlessly
Using the NLP language patterns:
Meta model
Milton Model
Sleight of Mouth
Small words with big meanings
The language of results:
How to verbally frame an outcome so it is the ONLY possible result
How to effectively structure questions and use feedback to easily achieve results
Day 3 - Bringing it all together
How to structure your coaching programmes
Top 10 tips for coaching for change from an NLP perspective
Perceptual positioning
Timelines
Practical coaching practice
---
Summer course 2024
Winter course 2024
How can I book?
To book your place(s) please call us on 0121 251 6172 or
email
To secure your place you can choose to pay a £50 deposit online, with your debit or credit card by clicking on the button below.
If you would prefer to pay by cheque or bank transfer I can send you a standard invoice with payment details. Please
email
or call Mark Peters on
0121 251 6172
The Coaching for Change course is £749 per person. You can pay a deposit to secure your place and spread the balance over a series of installments or you can pay in full by invoice.
Please note, as an added bonus, the price also includes Certification as a Licenced NLP Coach with Society of NLP (SNLP)
The minimum requirement for attending this course in an accredited
NLP Practitioner
qualification. Please
contact us
if you would like more details of the
NLP courses
we offer or to check if your current NLP Practitioner certificate can be used.
With your current knowledge of NLP (neuro-linguistic programming) you already have some of the most powerful change work techniques available. This
3-day training
will enable you to put those NLP skills into the context of coaching and give you additional tools to become a
highly effective
coach.
On successful completion of this Coaching Course, you will be fully qualified as a coach with SNLP and have the options to join Association for Coaching (AC) and/or International Coaching Federation (ICF).
To book your place(s) please complete the registration form below
---
"I really enjoyed the course…….. the models provided an excellent platform to re-introduce me into the coaching arena, both as a coach and coachee. The NLP focus provides a good approach to coaching and it is something I think organisations can pursue as part of a wider strategy to coaching. The interactive sessions were really effective…………………." Jacqui - NHS Leadership Manager
"Wow... The perceptual positioning exercise alone was worth it..... What I thought was might biggest worry didn't turn out to be so and I answered my own questions. I also now understand the coaching continuum between directive and non-directive" Kate - Head-teacher