Resilience Training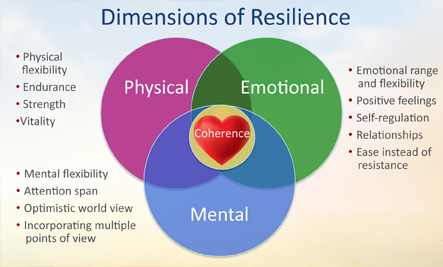 Psychological resilience is defined as an individual's ability to properly adapt to stress and adversity. Stress and adversity can come in the shape of family or relationship problems, health problems, or workplace and financial worries, among others.
The word resilient comes from Latin resili, or resilīre, meaning - to spring back, to rebound, to recover.
As the world of work and life seem to become faster and faster, plus expectations become higher and higher, maybe now is the time to step back and take a new approach to:
Mental resilience
Personal resilience
Business resilience
Cultural/social resilience and more...
Our resilience training has a core set of principles that can be applied in any setting so our trainings tend to be flexible to meet the needs of those attending. The trainings include
CBT/NLP to build strategies for change
Problem solving 'from problems to solutions'
Emotional intelligence and the 'emotional hostage'
Mindfulness and awareness
Relaxation and stress management
Ground Hog day thinking and more....
Grit - longterm success
Please contact us to discuss further and arrange sessions on-site for you and your team.
Terms and Conditions
Please read the following terms and conditions carefully before making bookings or sending payment. Once a booking has been accepted by Balanced Approach, regardless of any payments made or not made, the person or organisation in question ('the client') will have entered into a binding contract on the basis of these terms and conditions. If you have any queries regarding these terms and conditions, please contact us immediately.
The term 'day' or 'days' refers to business day ie monday to Friday excluding bank holidays and national holidays.

1. AGREEMENT

Agreement is on the basis of these terms and conditions and are dependant upon the fulfilment of the following: receipt of a booking and/or payment

Balanced Approach reserve the right, without the need to give reason, to refuse to accept a confirmation. In such circumstances no agreement exists and Balanced Approach will return any booking details sent along with any deposit/full payment already made. The agreement is between Balanced Approach and the client and is the sole agreement between these parties. No variation of these terms and conditions shall be applicable unless agreed in writing by Balanced Approach before the relevant course. The agreement is governed by English Law.

2. PAYMENT

The remittance of the fee as specified for the training/sessions to be undertaken must be paid in full by the date specified, or if no date is specified, no later than two weeks before the course. If not so paid, Balanced Approach reserve the right to treat the agreement as cancelled by the client pursuant to clause 4 below.

Payments can be made by cheque, BACS transfer or other electronic method e.g. Paypal (paypal subject to a fee)

Payment due on or before delivery of the course/workshop

Note: 28 days credit may be given by prior arrangement only; late payment is subject to 10% per week cumulative penalty

3. PRICES

Whilst every effort is made to limit prices to those given in the Booking form, Balanced Approach reserve the right to alter prices should its costs in hosting the courses increase because of reasons beyond its control. In the event of a price increase the client will be notified as soon as is reasonably possible and the balance of the altered price will be payable on the same terms as the original price. In the event of a price being increased by 20% or more the client may opt to cancel the booking and will then be entitled to all monies being refunded by Balanced Approach.

Typical costs: typical charges are £150 per hour (minimum 2 hours) + expenses. Please note these costs are given as an guide only, and are subject to change. Contact us, with specific event requirements, for an up to date and accurate cost .

4. CANCELLATION

If the booking is cancelled by the client the following cancellation charges will arise:

More than 60 days notice: 10% of course fee (minimum £50) which is a 'non-refundable deposit'

60 to 30 days notice: 25% charge of course (less expenses as detailed on the invoice)

30 to 15 days notice: 50% charge of course (less expenses as detailed on the invoice)

Less than 15 days notice: Full charge of course (less expenses as detailed on the invoice)

Balanced Approach may cancel any course at any time prior to the commencement of the course, without the need to give reason, and in such an event all monies received from the client will be returned in full. This will represent our full limit of liability.

5. ALTERATIONS IN COURSE CONTENT

Whilst every reasonable effort is made to ensure that the trainers conform to the course content Balanced Approach reserve the right to adapt or alter the course structure should the need arise, without liability to themselves.

6. CONDUCT OF THE COURSE

The Client(s) acknowledges that during a training course he/she is required to submit to reasonable instructions and leadership of Balanced Approach trainers and that persons attending the training courses are entitled to a high standard of conduct and regard for personal well being on the part of all clients. For this reason the client acknowledges that there may be circumstances in which, for the reasons of group safety and without the need to give reason, a client may be asked to leave the course, if necessary against their will. Circumstances in which this might occur are instances of abusive or disorderly conduct; intoxication.

7. LIABILITY

Balanced Approach make every effort to minimise risks to clients and ensure the clients training will minimise these risks. Consequently, the client acknowledges that such risks exist and that there may be circumstances in which an accident could occur and that the client takes responsibility for such accidents. However, should it be shown that the accident has occurred due to the negligence of Balanced Approach trainers, then Balanced Approach accept liability for the accident. The client also acknowledges that other loss, damage and expense howsoever arising is not the responsibility of Balanced Approach and that Balanced Approach liability is hereby limited.

The Client further acknowledges that Balanced Approach, having negotiated Liability Insurance for all of its activities, expects its clients to rely, where appropriate, on that insurance cover to mitigate any losses accordingly.

8. COMPLAINTS

In the unlikely event that a client has cause for complaint about a training course, such complaint should be addressed to the course trainer on the day in order that corrective action can be taken at that time. However should a problem not be resolved complaint should be made in writing within 28 days from the close of the event attended. To the extent permitted by law, Balanced Approach will not be liable with respect of claims first initiated later than the 28 days from the close of the relevant course.

Terms and conditions are subject to change
We are members of the BSCAH, GHR, GHSC, Society of NLP (SNLP), CNHC (Complementary Natural Healthcare Council)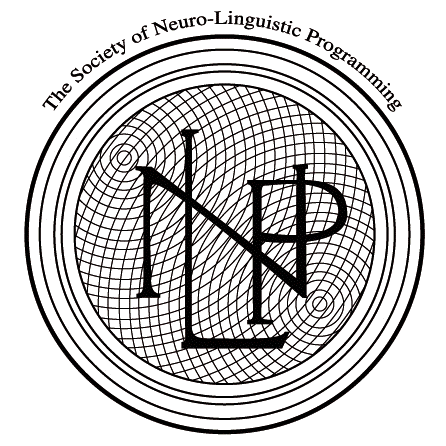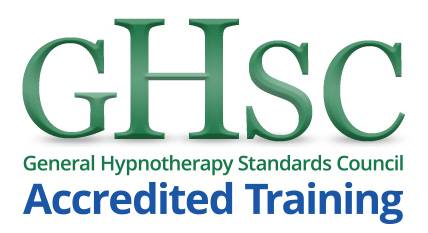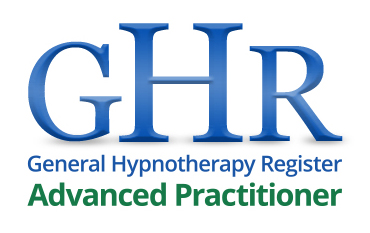 Businesses can feel even more confident in Balanced Approach Training as we have achieved DWP Approved Supplier status. We have also achieved Business Link Approved Supplier status with Select Supply.
Save
Save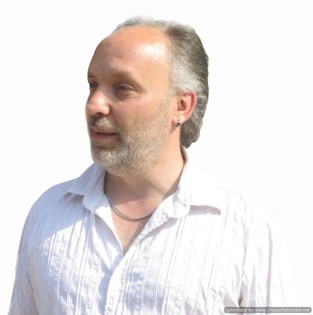 Balanced Approach was formed by Mark Peters and is an Accredited training provider for West Midlands LGA (Local Government Authority), DWP, the NHS and Business Link among others.
Training includes Coaching & Leadership, communication skills, NLP (Neuro-Linguistic Programming), train the trainer, stress management, Hypnotherapy training, personal organisation, dealing with violence and aggression and more.
We listen to our customer feedback so now offer the opportunity to join AC and ICF for additional coaching accreditation
Mark's first experience of NLP was in the field of Change Management and it soon became obvious that ALL developmental work is in fact change management, even if named otherwise, as doing something different requires a development of process and therefore a change of thinking and doing.
In his role as Operations Director, he became involvement in lean manufacturing, 5S, JIT and management of change. This sparked his interest in Coaching and NLP; he now often refers to NLP as 'Lean Mind Management' and sees NLP as the key tool to develop personal resilience and improved staff/customer communication and relationships.
NLP - Neuro-Linguistic Programming (NLP) studies the structure of how humans think and experience the world. From this we can create the opportunity for change. The map is not the territory is the key presupposition of NLP; by appreciating that your map (or how you see/do something) is not the same as another person's map of any given belief or situation. Understanding this removes barriers to effective communication allowing individuals and organisations to develop exponentially.
How it started
I first become involved in NLP in the early 2000's when I was managing and engineering company. We were restructuring at the time and all I seemed to talk about was "change management". My wife introduced me to Martin Roberts who specialised in NLP and the management of change (I think she was sick of hearing me go on...)
I met him, read his book and trained with him; the results were amazing as I understood more clearly through the concept of 'the map is not the territory'. The NLP model fitted me so well, as an engineer, as its systems based (cybernetics).
From there I completed my NLP Practitioner and Master Practitioner with Bob Spour and Matt Caulfield who are trainers for SNLP (Bandler).
I have since trained with both Bandler and Grinder. I Then trained with Michael Breen on a number of courses including Coaching, trainer training and more. Most recently I completed my Trainer Training with Christine Hall (SNLP) and am in the process of completing my Master-Trainer with her.
For hypnosis, I trained at City Hospital with BSMAH (BSCAH). I then gained accreditation through Stafford University before training in Oxford and becoming a registered Advanced Practitioner with GHR/GHSC and CNHC.
We provide open training courses for NLP in Birmingham as well as on-site workshops and training courses to suit your needs. Mark is currently a NLP Trainer with the Society of NLP and working towards Master-Trainer of NLP with Christina Hall.
---
A selection of our clients
We have delivered in-house Training Courses for:
• House of Fraser
• The NHS
• Loughborough University
• De Montfort University
• Aston Business School
• nPower
• Severn Trent
• E-on
• NEW College
• SunGard
• Production Engineering and Research Association (PERA)
The follow are some of the companies that have sent employees on our open training courses:
| | |
| --- | --- |
| • Jaguar Land Rover | • Johnson Controls |
| • Northern Foods | • CHH CoNeX |
| • DHL | • Strategic Health Authority |
| • QinetiQ | • MNB Precision Engineering |
| • House of Frazer | • Barclays Bank |
We have provided consultation services to the following organisations, among others:
| | |
| --- | --- |
| • DRP Group | • Eon |
| • Interactive Ward Lovett | • Birmingham City Council |
| • West Midlands LGA | |